What is your daily routine like? It is a good idea to step back once in a while and think about what you are doing in your business. Are you really doing things that are productive? Things that actually produce INCOME. If you are like me, you started building your Young Living business because you love the products and you can see the potential income. Whether you want supplemental income or you want full time income, it is important to be doing income producing activities on a DAILY basis.
John C. Maxwell said, "You will never change your life until you change something you do daily. The secret of your success is found in your daily routine."


It takes consistent, persistent, DAILY work. If you actually intend to generate income, your daily work must be productive, income producing work. It is all too easy to get caught up in time wasting "busy work" that really doesn't do anything to grow your Young Living business.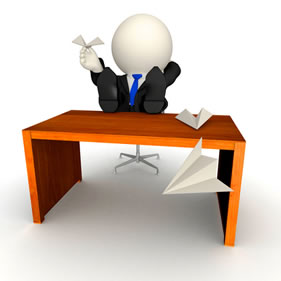 Examples of busy work:
Constantly checking email.
Organizing your office.
Studying about the products.
Too much time on Facebook checking and updating your Facebook status.
Talking to the same prospects over and over instead of looking for new prospects.
All of these things are important but they must be focused. Checking email a couple times a day is important but not obsessively. Facebook is a powerful business tool but it can be easy to get drawn down a rabbit hole following links. Studying the products is important but it doesn't generate income unless you are sharing the info with people.
Income producing activities:
Connecting with people in your daily life: Wear Abundance Oil in your diffuser jewelry
Always prepared with Young Living info to share
Your website and contact info should be on EVERYTHING you hand out.
Place online or offline ads
Write letters
Teaching oil classes
Inviting prospects to your oil classes
Business presentations: Host Webinars, Hangouts, or Use Facebook Live
Write a blog
Make videos
Following up on interest
Helping new members get started
Building Your List – This is an ongoing process. You should always work to grow your list. If you have a blog or a newsletter, you want to grow your list of subscribers. If you have a Facebook Business Page, and you should, you should be growing your list of followers. Your list is a powerful business asset. You must be regularly adding value to the people on your list. Whether email newsletter, snail mail, blog post or Facebook Page, share VALUE: oil tips, recipes and things they will benefit from. Not spamming with your signup link. Value posts will keep them coming back and eventually sign up. I have had people sign up after getting my newsletter for months or even years.
There are lots of income producing activities you can do every day. The important thing is to have a plan and focus on getting several top income producing activities done EVERY DAY.