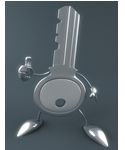 There is a secret that that successful marketers know that ensures they sponsor people every week and every month. It's really not that much of a secret but to some distributors it seems to be a concept that is difficult to grasp.


The secret is having a marketing mindset. That means that you have marketing in mind at all times, even when you are doing things totally not related to business.


I can't stress enough that you need to keep marketing in mind at all times. If you really want to earn income with your Young Living business, you need to have marketing in mind every day. What does that mean? It doesn't mean pitching people all the time but it does mean that you are ready when the opportunity arises.


When you have marketing in mind, you are prepared, alert and actually looking for ways to promote. Promotion can be dropping seeds that may not produce something right away. It can be as simple as using oils in front of people and wearing certain oils whenever you are in public so people comment on how good you smell. I wear Abundance oil ALWAYS. It smells great and people comment on it. You can respond by saying, "It's an essential oil blend called Abundance. It's one of my favorite mood uplifting oils, plus it attracts good things." Then . . .


Whenever you talk to people about why you smell so great, that's an opening for a short comment on essential oils.


Don't forget to use oils regularly in front of people and be prepared to respond with a short comment to see if there is interest. Always carry information to give people who are interested. This information must have your contact info and web site.


There are many orphans every month because of people who talked with someone about Young Living Essential Oils but ended the conversation without giving anything that would help them know what to do next. They Google and find someone to enroll under. Prospect lost to another Young Living Distributor.


There are lots of ways to promote your Young Living business but you should always be using at least 3-5 marketing methods at all times. If you do this EVERY Day, and always keep marketing in mind, no matter what you are doing, you will be able to sponsor people EVERY month.