Young Living Convention this year was one of the most exciting I have seen in 28 years with this company. The opening was started off with Mary singing the convention theme song "Ignite Your Journey Home" with Jacob & Kait joining in and then Josef shifts it into a high energy finish that gets the crowd on their feet.
The Convention Oil this year is called Ignite Your Journey.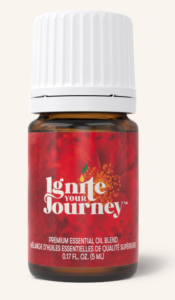 The convention theme is Ignite Your Journey and about YL going back to really talking about what makes us DIFFERENT!!
It's time to get serious!
It is definitely not a secret that Gary Young is the modern-day father of essential oils, but few people know the history of how Gary started researching the traditional methods of distilling botanicals. Gary was designing and testing better distillers long before creating the company Young Living Essential Oils in 1994.
https://oiledwisdom.com/distillation-history
We are the original. The ones others try to COPY but they can never get close. They have nothing like YL. There is so much to share and so little space. You will want to visit the Oiled Wisdom site for NEWS!
https://oiledwisdom.com/news
Two really exciting things we now have access to and can SHARE!
YL Patents on distillation techniques and products.
Certificates of Analysis are now available and sharable. You will find them in the YL Digital Library.
Along this line, they announced the new DeepSpectra distillation technology which gets heavier molecules for an even higher quality essential oil. Two patents pending, so until those are through, they are keeping details vague because of the copy cats. This is HUGE!!! No other essential oil company has this!! NONE!
Did you know?
More patents have been filed by Young Living than any other direct sales company. A patent is what separates an industry leader like Young Living from the copy cat company or a me too product.
Young Living has been issued 17 patents from the U.S. Patent and Trademark Office. Plus, two more patents pending on the new DeepSpectra distillation technology.
Companies without patents are copycat companies. They dont have farms or innovation like we do.
All of that is really exciting but there is even MORE! One if the new products isn't really new at all. It's the return of one of our original favorites. Thanks to YL Rosewood tree reforestation . . .
Can you guess what essential oil blend had rosewood? It's VALOR!! I was just giddy with delight when they announced that the original Valor blend is back. It has always been a favorite of mine and the one precious original bottle I have left has been used mostly for sniffing and wearing in my bra. 😁 You know, for the radiating energy.
Original Valor was discontinued years ago because there was no sustainable source of Rosewood. But not any more! Young Living now has a sustainable source of Rosewood on a YL partner farm in the Amazon basin where the branches and leaves are used instead of the entire tree.
The rosewood reforestation project is so awesome. This is one of the things I love about Young Living. Learn more about some of YL reforestation projects here: https://oiledwisdom.com/news/reforestation
It's time to get SERIOUS!
For too long we have talked about Seed to Seal but many of our teams don't even really know what that means. Yes, we have farms but there is SO MUCH MORE. Those farms have distillers and GARY designed them. I am working on a history of Young Living Essential Oil Distilling on the Oiled Wisdom site: https://oiledwisdom.com/news/distillation-history
These days people really need Young Living. I have been with Young Living for over 28 years. I have been here all those years. Never left. I was here when the only other oil companies were perfume grade oils. I was here before there were ANY other network marketing oil companies. I have seen the Young Living history from the EARLY days and visited the farms, Seen the DISTILLING!
I have seen various essential oil companies come up and try to copy. They can't even come close.
The history of Young Living Distilling tells a LOT. Gary studied and learned distilling, then designed a better distillation system. He tested, tested, tested to get the distillery design better and better, to get the HIGHEST quality essential oils.
I am more excited than ever to be part of this wonderful company. It's time to get serious and Ignite Your Journey with Young Living!